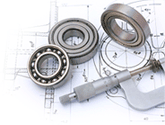 Frequently Asked Questions
How many years has MH7 been in operation?
MH7 was founded in 1989 by Mark Hirst with the initial purchase of a Beaver turret mill,DSG centre lathe and a ward 7 Turret lathe. MH7 was set up with the intension of catering for Larger companies who were closing their tool rooms and maintenance shops.
Other frequently asked questions: